Voodoo outside the US market
Boards on this page are primarily from the Asia market, not available to US buyers. In the case of the Powercolor boards they may have been available to other markets like the UK and South America.
---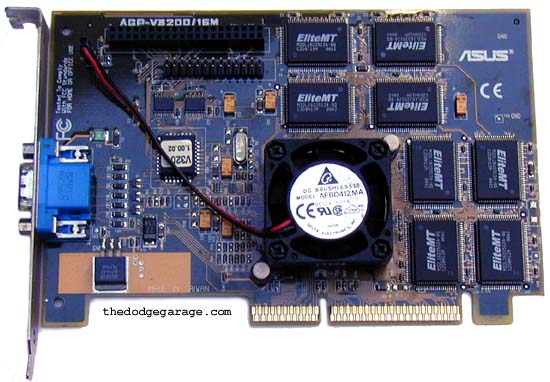 ASUS V3200 16MB Banshee, 8MB cards were also available.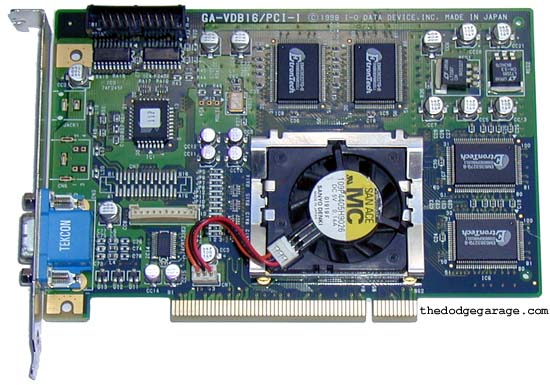 IO-DATA Banshee PCI from Japan.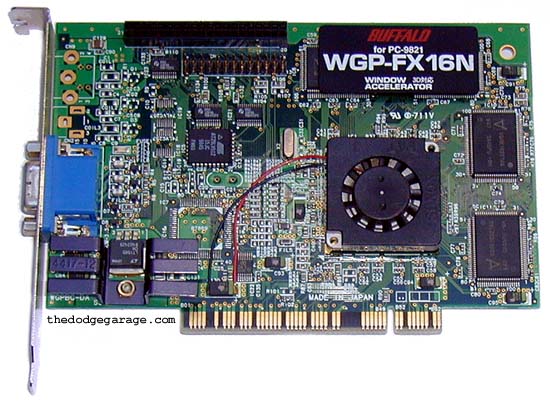 Buffalo 16MB PCI Banshee from Japan, also available in 8MB versions.
A reader notes- Buffalo is the IT subsidiary of a famous Japanese firm - Mitsubishi Electric or MELCO, and I-O Data is a dedicated computer parts supplier, although it doesn't have manufacturing plants and relies on subcontractors both in Japan and in Taiwan. These two brands never sell anything in mainland China. "Powercolor" is a native Chinese brand though. Dong, Beijing China (March 2012)
---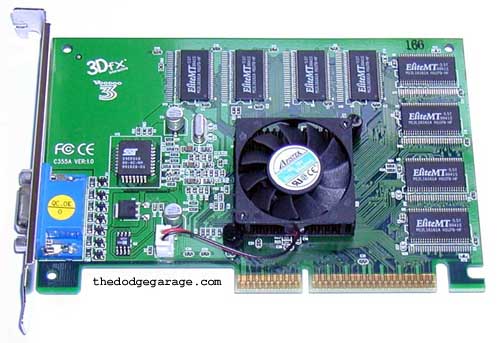 Powercolor EvilKing 3 Version 1.0! 3dfx licensed Powercolor to sell V3 cards outside of the United States.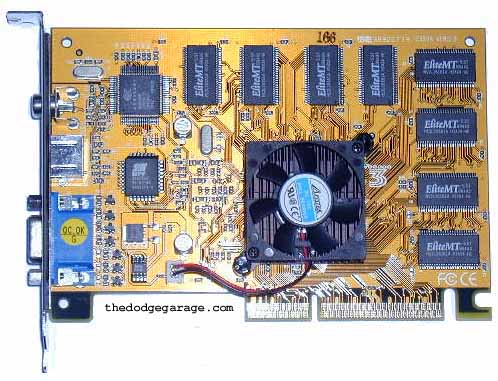 This Powercolor EvilKing Pro card has 5.5 ns ram, TV output and 166 mhz clock speed.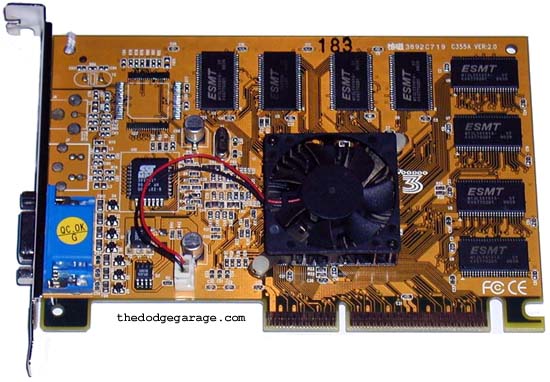 Powercolor EvilKing 3 Extreme 183 mhz clockspeed.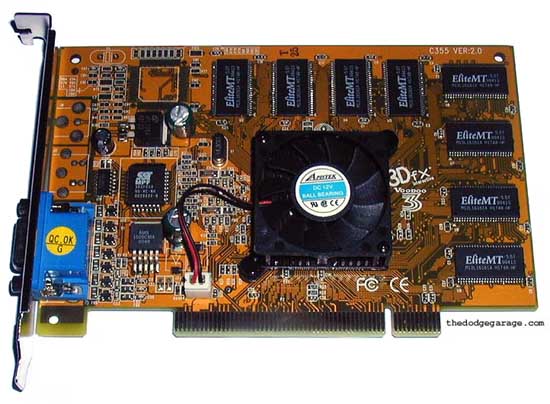 Difficult to find Powercolor EvilKing Voodoo 3 PCI clocked at 166mhz!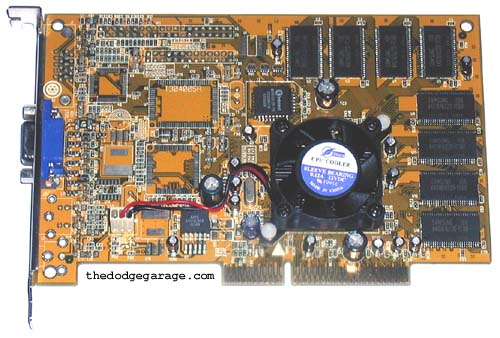 Superteck V3000-16- Also know as the VD3 an extremely rare Voodoo 3 card to find. Interesting fact about this card is it has a 2001 PCB date! The cards I have seen vary having different heatsink & fan combos from card to card. I think the manufacture attached whatever was on sale that week. The one above states CPU COOLER on the decal! I also have a black PCB version of this card.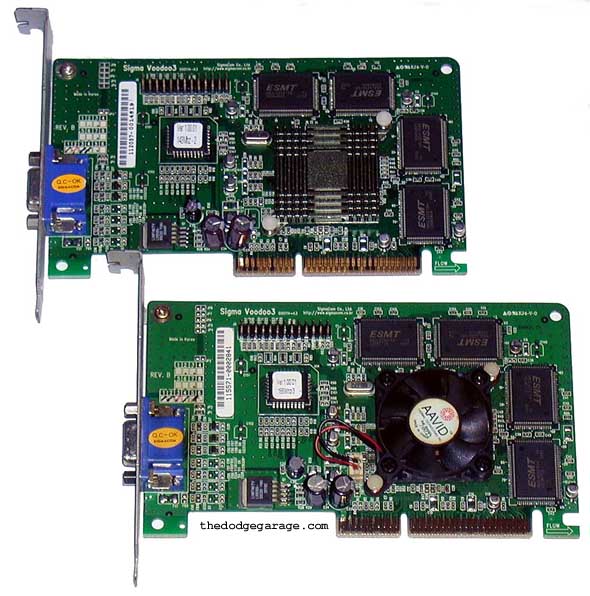 Sigma Voodoo 3 16MB from China- I found a seller who had these posted on Ebay of China who agreed to ship to the United States. The top card is clocked at 143 mhz, the bottom at 166 mhz. The bottom card has 5 ns ram! Of note is that there are no ram modules on the back of the card.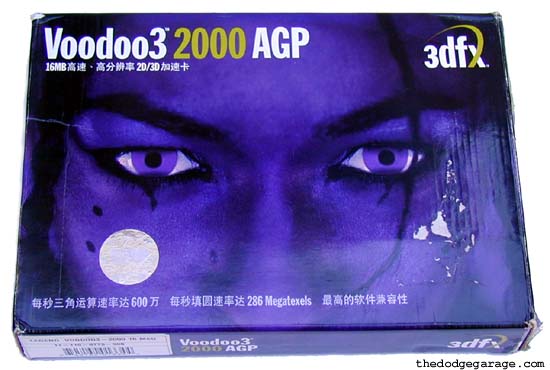 Chinese V3-2000 "mini box" V3-2000. (click image for box contents in new window)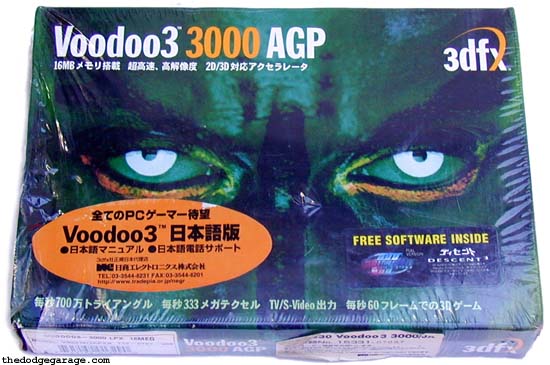 Japanese "mini box" V3-3000. (click image for box contents in new window)
---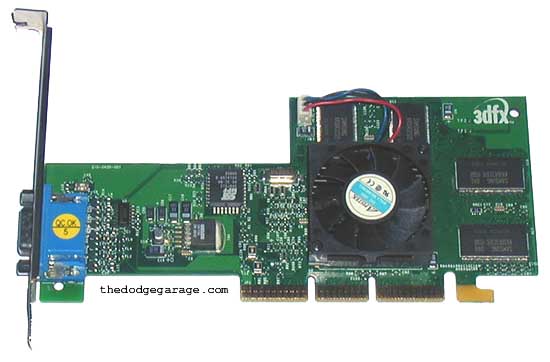 Powercolor 32 MB V4-4500- 3dfx sold VSA chips to Powercolor for cards sold outside the United States. This is one of their V4-4500 32 meg "L" cards that is suspected as being used for OEM sales as it has never been spotted in a retail package. The retail packed cards are more like the 3dfx V4-4500 and some even come with TV out function.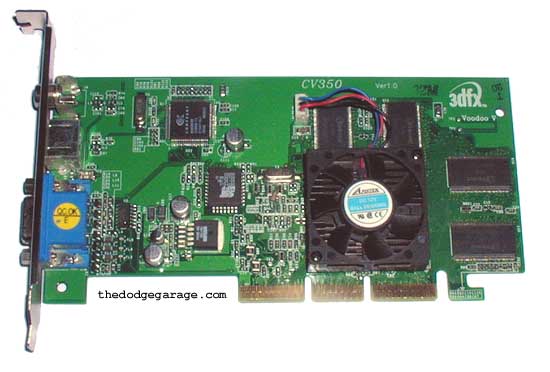 Speak of the devil- A Powercolor V4-4500 with composite and S-video outputs.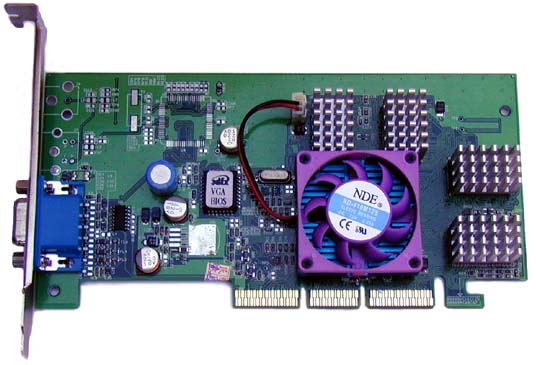 A Speed V4-4500 from China, a Powercolor clone board. An ex-3dfx engineer notes that the board has no power regulator feeding the VSA-100 chip the required 2.8 volt core feed. Instead it is being feed 3.3 volts from the AGP feed! This board did indeed run very hot and no longer functions.
---