Quantum3D Quicksilver II
---
Quicksilver II was introduced in 1998-1999 as Quantum3D's new Arcade PC platform based on a unique patented case design and an Intel Seattle BX2 motherboard with integrated sound. The case was designed for the unique challenges of an arcade environment with a rugged shock mounted hard drive assembly, twin fans with cross flow ventilation and all items of importance located on the backside of the case. All connections and drives could be accessed from one side of the case so no fumbling around an invisible backside was required!
The Quicksilver II system could be configured in a number of different ways, it seems that Quantum3D would build anything you like depending on the requirements of your application. This is a trend noted on several different platforms deployed by Quantum3D where a basic system like the Quicksilver II case and Intel motherboard is the foundation and then processor, ram, video, operating system, etc., is then added to the package.
Information is scarce as usual but the following information has been obtained by combing through arcade manuals and web searches. Quicksilver II systems have been mentioned being configured with a number of different video sub-systems (Obsidian2 90-2440, Obsidian2 S-12 AGP-TV, Obsidian2 X-24, Raven Banshee, Aardvark Banshee, and Ventana Voodoo 3) with either Celeron, Pentium II or Pentium III* processors. You could also have the system configured with network cards and console interface devices like Quantum3D's Arcade AMP, force feedback interface controller and Jamma game console interface.
The two most well known uses of a Quicksilver II system is in Midways Hydro Thunder and Offroad Thunder arcade consoles. As used in those two applications Quicksilver II was configured with a Celeron 333, 64 MB of ram, an Obsidian2 90-2440 (which is a Voodoo II with 10 MB of ram, a network card and either a custom version of Win95 or an imbedded version of Windows 2000. Yes the Obsidian2 was being used as a primary display device as any Voodoo II or Voodoo Graphics can be.
As an interesting side note, the third entry in Midways Thunder series was Artic Thunder, which was powered by a Quantum3D Graphite system. Graphite has a smaller case based around an Intel NLX motherboard and as configured for Artic Thunder a 133 mhz bus P3-733 socket 370 CPU, 128 MB of ram and a Voodoo 3 video card.
Cabinet space isn't really a consideration for using the smaller cased Graphite system since it is the same basic console as the other Midway Thunder series games, it make one wonder why Quantum3D just didn't install a different motherboard in a Quicksilver II case if a faster CPU then what was supported by the then current Seattle BX2 was required? Perhaps that part of Quantum3D's spec was inflexible and Graphite was the up and coming replacement for the Quicksilver II system anyway but they were both sold at the same time it appears.
Check out some of the press releases at the bottom for more information.
* All Seattle BX2 motherboards will support up to PIII-550 mhz, some of the later ones will support PIII-850 mhz.
---
The machine pictured below was from an Ex-Quantum3D employee who was using it for office work and browsing the web! He indicated it was used for testing different configurations and was given to him when it was no longer needed. As shipped to me it has an unlocked Intel engineering sample P2-450, 320 MB of ram, Quantum3D Raven Banshee, Netgear 10/100 network card, Motorola modem and a Maxtor hard drive.
Currently it is setup dual boot with Win98SE and Windows 2000Pro with about 8 gig's of classic games onboard.
---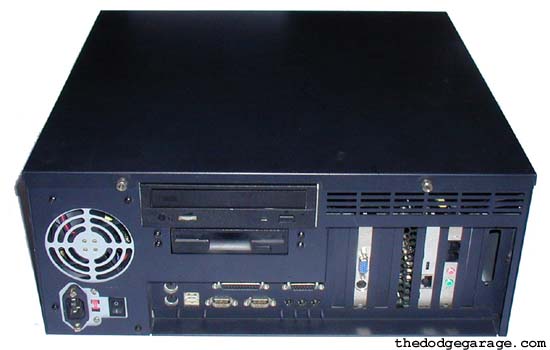 Note easy access to all items.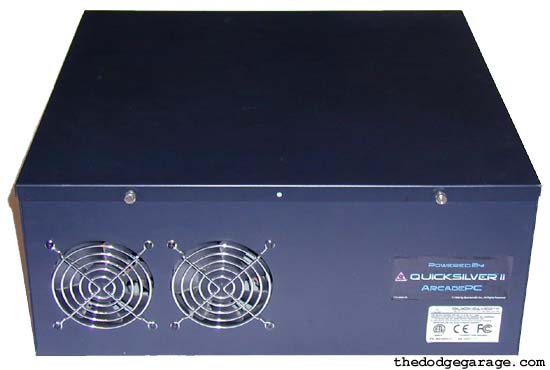 Just fans and a decal over here!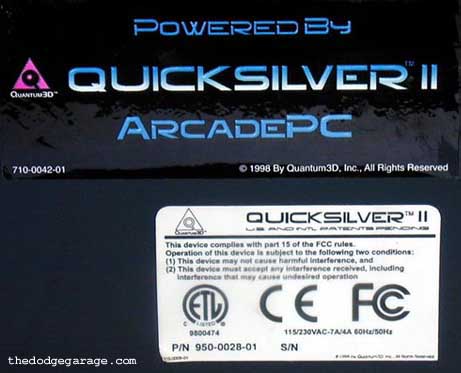 Close up of the case decals, hmm.. 1998.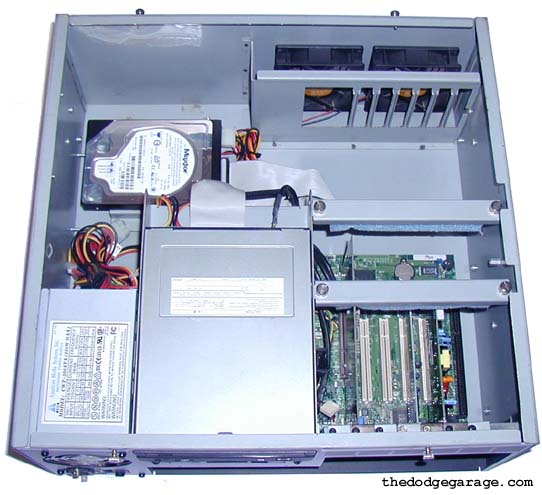 Cover off you can see the fans, shock mounted hard drive & card retaining system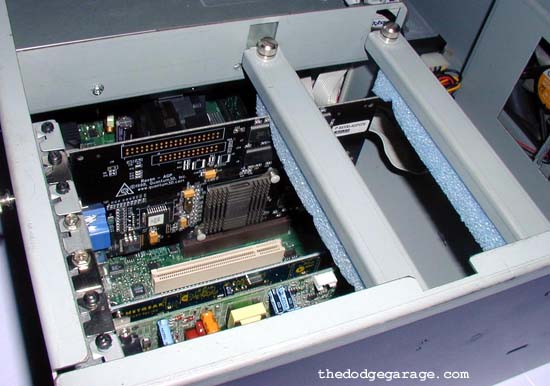 Close up of Raven Banshee and padded card retainers.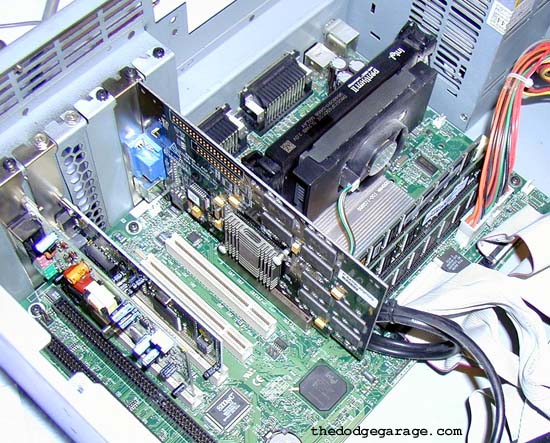 Intel Seattle BX2 motherboard with integrated sound.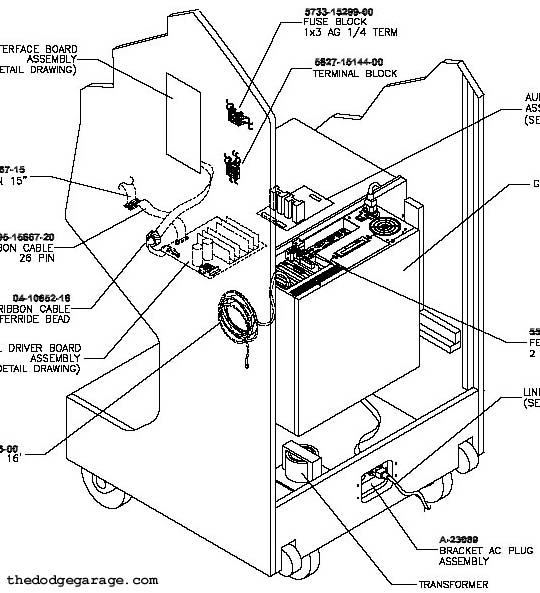 From Midway Offroad Thunder parts manual.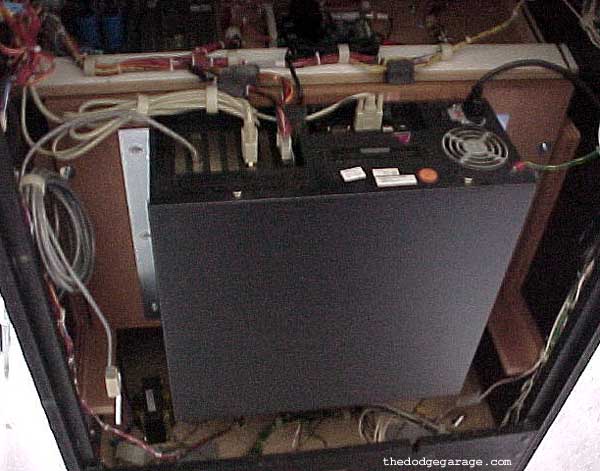 Shown installed in Offroad Thunder arcade cabinet.
---
Quantum 3D Fast Forwards into Production for PC Coin-Op (March 7th, 1999)
Quantum 3D now has an integration/production line located in Fremont, CA where which is producing and shipping over 100 coin-op systems a day. These are called Quicksilver II which is a low cost system for PC-based coin-op and LBE applications. This product employs an Intel BX motherboard and Celeron, Pentium-II or Pentium-III based processors. The systems are available with a variety of different Quantum3D Obsidian2, Raven, AArdvark or Ventana graphics accelerators that are based on 3Dfx Voodoo2, Voodoo Banshee or Voodoo3 chipsets including Obsidian2 S-12 AGPTV, X-24 PCITV (both Voodoo2 based).
This capacity is being used by current OEMs including Midway Games, Lazer-Tron, Opus Entertainment UK and others.
This platform is being used in the Midway Games HydroThunder piece which has been popular.
The current capacity, however, is not sufficient to meet the demand and Quantum 3D will be bringing additional production capability on line in April. At that time the volume should be 2X what it is today
From The Wave Report.
---
Quantum3d Introduces Product Configurations Featuring VOODOO3 (April 13, 1999)
Quantum3D announced product configurations using Voodoo 3 from 3Dfx Quantum3d And 3dfx Form Exclusive Relationship In Visual Simulation and Out- Of- Home Entertainment Markets. Quantum3D as has become the exclusive worldwide supplier of products based on 3Dfx's new Voodoo3 technology, at the chip, board and system level, for the visual simulation and out-of-home entertainment markets.
To solidify this partnership, Herb Kuta, Quantum3D founder and Chief Scientist will occupy a seat on 3Dfx's Technical Advisory Board, and 3Dfx President and CEO, Greg Ballard will take a seat on the Quantum3D's Board of Directors.
Voodoo3 accelerator boards will be incorporated into models of the Quicksilver II line of systems. The Heavy Metal line of image generators will continue to integrate the Voodoo2 chip set. 3Dfx Voodoo3 graphics accelerators, available directly from the Quantum3D web store, will feature the following configurations, packaged in both single-unit and bulk packs for OEMs, integrators and application developers:
Voodoo3 2000, 143 MHz AGP 16MB SDRAM - NAFTA MSRP $113
Voodoo3 2000, 143 MHz PCI 16MB SDRAM - NAFTA MSRP $113
Voodoo3 3000, 166 MHz AGP 16MB SDRAM - NAFTA MSRP $148
Voodoo3 3500, 183 MHz AGP 16MB SDRAM - NAFTA MSRP $205
From The Wave Report.
---
Quantum3D Receives Patent For "Arcade PC" Chassis (September 21nd 2000)
Quantum3D has announced that the company was granted a patent for key elements of the PC chassis that are widely used in the OHE market and kiosk industries. The patent covers several unique features of the Quicksilver II chassis including single-sided access that greatly simplifies integration and service; special cooling provisions; and CPU, add-in-board and cable retention mechanisms that reduce failure due to shock or vibration. These same, patented features have also been incorporated into the Quantum3D Graphite and Heavy Metal II chassis designs which are specifically crafted to enable the systems to operate continuously in the high shock and vibration environments, high ambient temperature and limited airflow environments in which VST and OHE systems are typically deployed. The granting of the patent underscores Quantum3D's commitment to addressing the needs of the VST and OHE markets by enabling Quantum3D to deliver shock-resistant systems that run more reliably and efficiently than desktop or commercial systems while providing ease of access to external and internal components for service related needs.
The most important feature of the Quantum3D chassis design is its single-sided access that places removable media (CD-ROM or DVD-ROM and Floppy) drives, power connections and switches plus all system I/O connections on one side of the system. This placement allows full-access to all external connections and service aspects of the system from one side -- which is imperative when the system is placed in a coin-op cabinet or kiosk that has limited access itself. This approach brings the system elements that have traditionally been positioned at the back of the system to the front greatly simplifies service and software upgrades. The Quantum3D chassis design also features several select mounting options that allow for customization and flexibility within the integrator's environment including simulators, coin-op cabinets, gambling machines and kiosks. Another key aspect of the chassis design is its special cooling system with multiple high volume intake fans and custom designed cooling vents for the chassis. These components are essential for continuous and reliable operation in the diverse temperature extremes where normal desktop computers can not survive. A third aspect of the Quantum3D chassis design is its improved immunity to shock and vibration related failures. The Quantum3D chassis incorporates super-rugged 18-gauge steel casings that virtually eliminates the problems associated with chassis flex. The chassis also features adjustable, foam-lined brackets, which keeps add-in-boards in their slots to eliminate system failure due to shock and vibration. The system also retains Intel Slot 1 CPU's by special brackets mounted underneath the drive carrier preventing the CPU from becoming unseated. To inhibit I/O cables from becoming disconnected during operation as a result of shock or vibration all Quantum3D chassis feature retention arms to which I/O cables may be "tie-wrapped" and thereby solidly attached to the chassis.
These patented design elements, as reflected in the Quicksilver II, Graphite and Heavy Metal II design are featured in several OHE products including the Midway Games® (Booth #1017) Thunder series of big driving games, along with popular amusement products by Arcade Planet (Formally Lazer-Tron, Booth #1033), Global VR (Booth #209), Smart Industries (Booth #951), Tsunami and others.
"The Quicksilver II and our other system chasses reflect the key elements that our customers tell us are essential for their success-in this case, high reliability in an extreme environment with ease of access for serviceability. It is our ability to listen and design accordingly that has helped propel Quantum3D into becoming the leader in both the VST and OHE markets," said Ross Smith, Co-founder and VP of Sales and Marketing for Quantum3D. "Having been granted the patent for this unique capability further establishes Quantum3D as the standard in meeting the needs for integrating visual computing systems in both the OHE and VST markets."
.
http://web.archive.org/web/20090220145824/http://www.quantum3d.com/press/HTMLarchive/qs_chasis_final.htm
---