Voodoo Rush (1997)
The Rush chipset came after Voodoo Graphics, it was 3dfx's first attempt to integrate a 2d chip on a 3d card. Unfortunately the Rush chipset was slightly slower then Voodoo Graphics and the Alliance 2D chip had lackluster performance compared to it's other 2D counterparts of the day. It certainly wasn't a bad solution, but was overhyped to the point that the bar was raised higher then it could reach.
---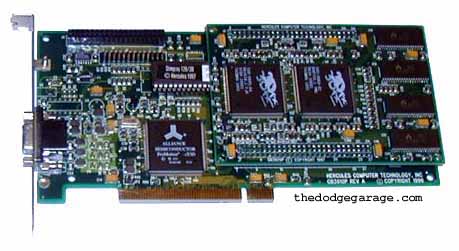 Hercules 128/3D 6 MB "Dual Plane" sandwich board- The very first Rush card released.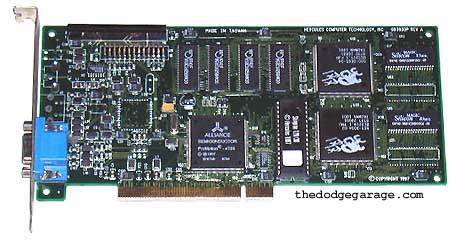 Hercules 128/3D 6 MB "single plane" board, a limited number of 8 MB units were made as well.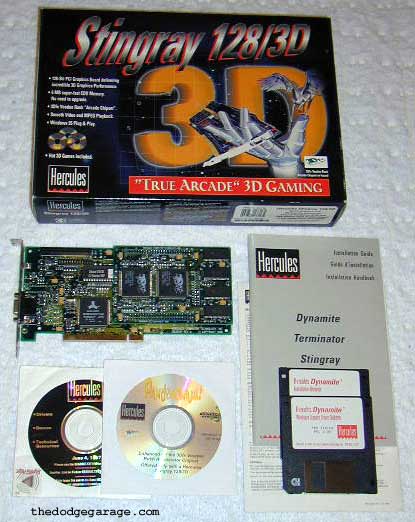 Hercules card box with discs and documents.
---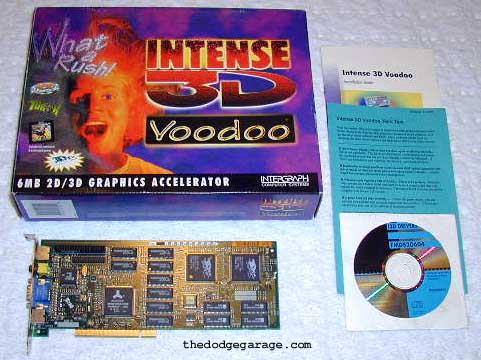 Intergraph "single plane" 6MB card with TV out, disc and documents displayed
---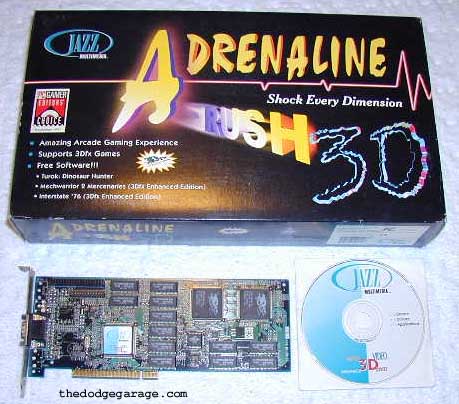 Jazz Multimedia Adrenaline Rush 3D 6MB
---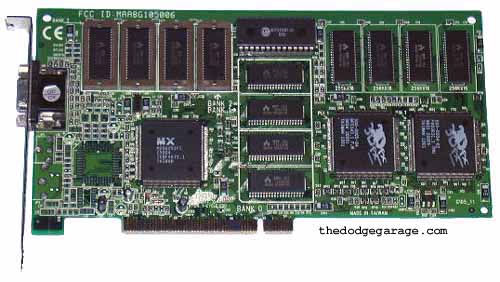 Hard to find Macronix MX86251 6 MB- This card seems to have made the rounds under a number of different names including Magic Rush3D and Pro Comp G-105.
---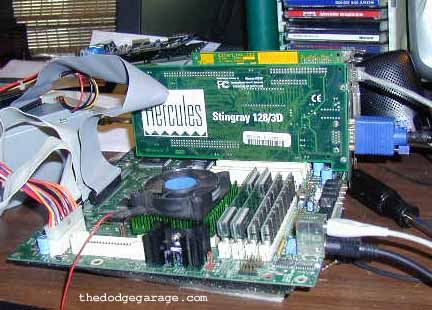 Hercules Sandwich or "dual plane" board shown being tested.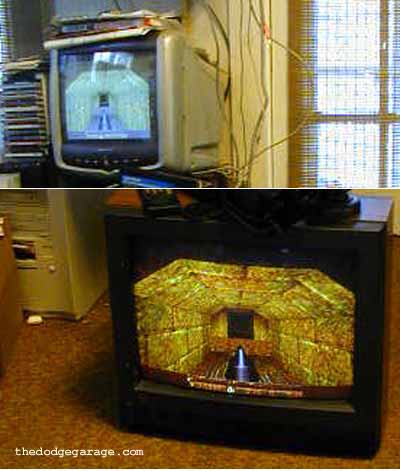 Intergraph card with TV out showing GLQuake on the big screen.
---