Voodoo 2- The card that roared. (1998-2000)
Most Voodoo 2 cards were based on 3dfx's reference board design, it worked and worked well so why make more work for oneself ;-) Not only was the Voodoo 2 almost twice as fast as the Voodoo Graphics that proceeded it but you could hook up a pair of them in Scan Line Interleave mode and *double* your graphics performance if you had enough CPU power to feed the beasts.
The Voodoo 2 was king for almost a year and a half in the graphics market, a very long period of time in a volatile market.
Unique and notable shown below.
---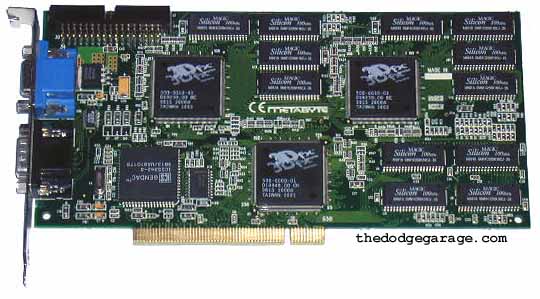 Metabyte Wicked3d- This example is listed first since it's a fine example of a typical reference board and just happens to be the first Voodoo 2 board I ever purchased. The Wicked3d card was chosen because Metabyte had the finest Voodoo 2 drivers available and they were updated on a regular basis.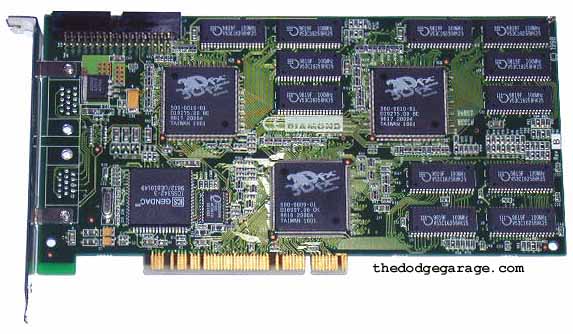 Diamond returned to the Voodoo party with 8 and 12 megs Monster II's and one unique addition- A VGA connector less card for SLI operation only that was available at reduced cost. Very hard to find, one needs a sharp eye to spot these for sale.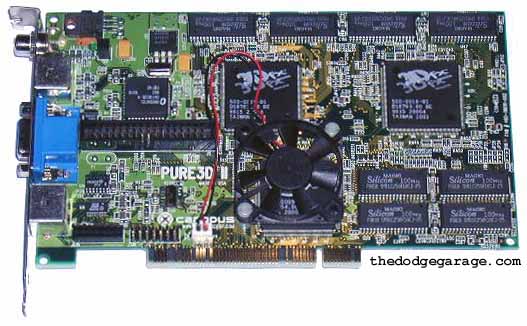 Canopus returned with the Pure3d II and the only V2 card with a fan right out of the box! Note the 1 inch shorter non-reference design and TV out features, it also had a cool green LED that would shine through the RCA connector to let you know the card was functioning during 3d operation. See the Canopus page for more information!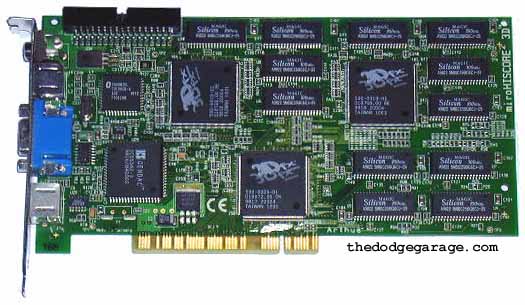 Miro is the Canopus of Europe- Their Hi-Score line of Voodoo cards were noted for their clean designs, quality and TV out features. This 12 meg card was obtained complete with full retail box with documents and discs from Germany.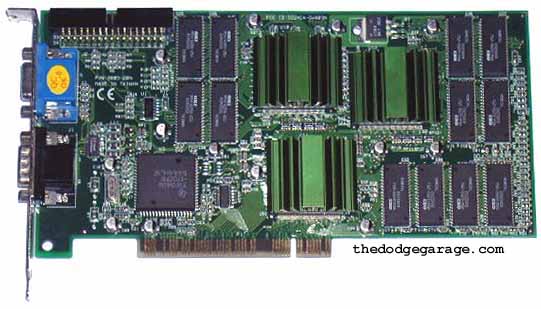 With Quantum3d, Canopus and Miro staking out the high end of the market several companies battled it out for the middle ground with Gainward being the most notable in Europe & Asia. This is Dragon 3000 12 meg with unique heatsinks seen on other Gainward products as well. What is interesting about Gainward was that they would sell their card to other vendors as well for resale under different brand names! I have a boxed "2 The Max" Voodoo 2 that contains a Gainward card in it. The serial numbers on the box and card match too!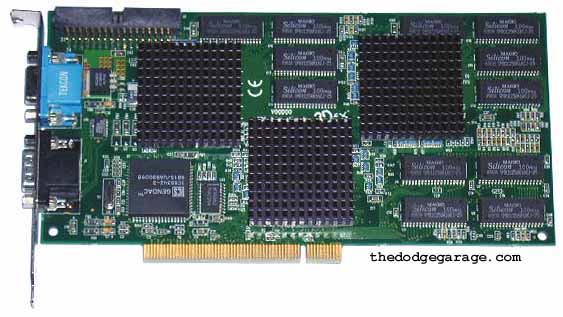 Techworks is noted for their Mac products- Imagine my surprise when this card showed up and it wasn't a Mac product but a PC one! Techworks sold a limited number of Voodoo 2 cards for the PC retail market and this is a fine boxed example. Frankly I don't know if the heatsinks are OEM or were added on after the fact but a number of V2 cards were sold with anything from none to 1/2/3 heatsinks.
Note- A Techworks employee contacted me and states no OEM boards from them came with heatsinks.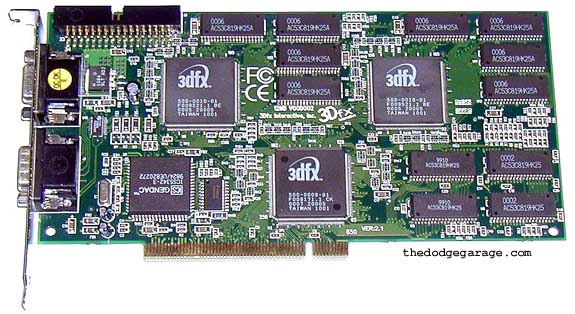 An unusual Voodoo II card- Notice the post STB 3dfx logos? This first I have ever seen on a V2! This Powercolor card hails from Australia and carries a build date of 1600. Just think someone was still making and selling Voodoo II cards in March of 2000! I also have a Powercolor V2 with new logos on just the two TMU's.
---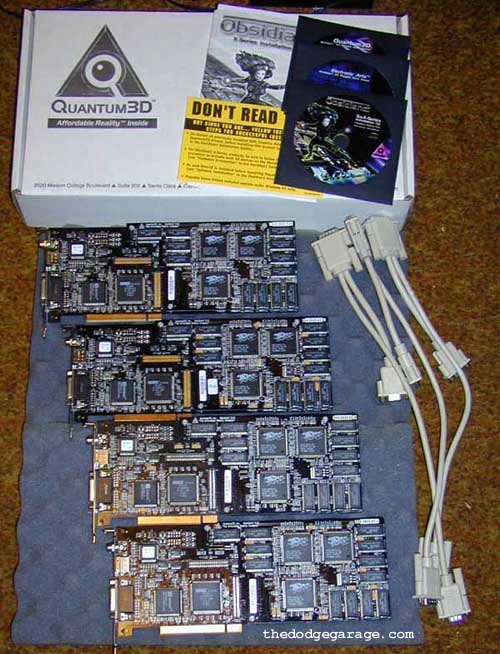 Just not a Voodoo 2 page without a few Quantum3D Obsidian2's.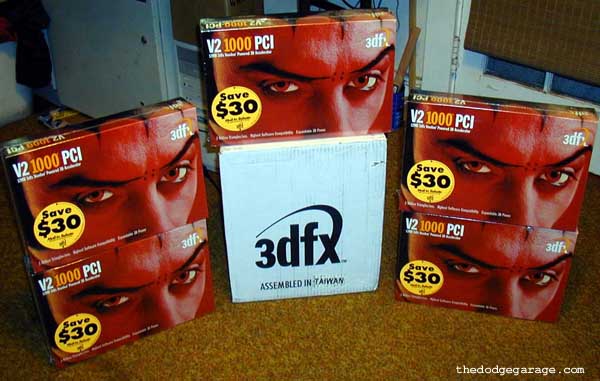 How about 5 brand new sealed 3dfx Voodoo 2's with original shipping package?!
---