The 2.2 powered GTP by Consulier

---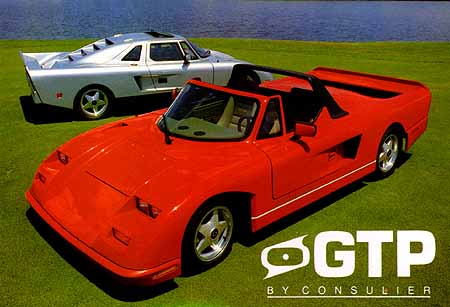 What do you get when you a cross Advanced Composite Monocoque 1950 lb go-kart body with a 204 hp Turbo II drivetrain?
The GTP by Consulier of Florida.
Sold during the late 80's the GTP handles like it's on rails due to it's 4-wheel independent suspension and with 63% of its weight on the rear tires (drivetrain is in rear) and 204 hp on tap Consulier rockets through the quarter mile in 13.6 seconds!
---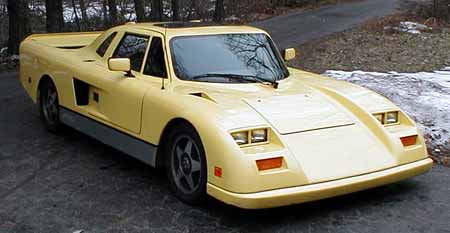 Here's a 88 GTP that's been known to hang out at the Dodge Garage- It's been upgraded with an aluminum flywheel, Clutchnet clutch, T3/T4 hybrid turbo with header and a very short exhaust system.

Recaro buckets and Omni e-brake handle. weird.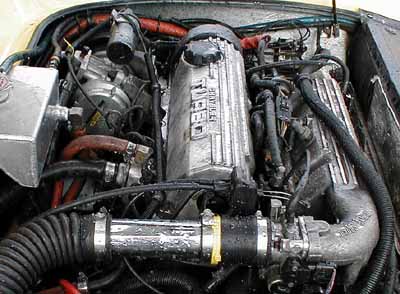 Yup it's a Chrysler engine in there.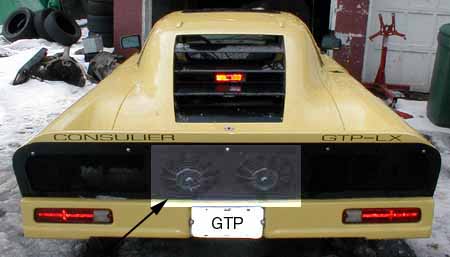 See those fans in the middle? The black area on the back of the car is a RADIATOR for the engine!
---
Consulier Industries Inc.
2391 Old Dixie Highway
Riviera Beach, FL 33419
---