Mexican 2.5 liter port fuel injected non-turbo

---
Gordon Davis, Team Omni mailing list subscriber sent this in from his home state of California- Seems he was at a salvage yard in the San Diego area and stumbled across a south of the border 1994 Caravelle that had made it's way to the states.
For those of you not familiar with the setup- Take a normally aspirated 2.2 TBI engine, install a 88-93 Turbo I intake manifold with properly sized injectors, recalibrate a turbo computer for no boost operation and viola' you have a PFI 2.5 engine. This setup is similar to what was used on the Flexible Fuel Vehicle Spirits and Acclaims.
Knowing he had found something unique Gordon was kind enough to pull the SBEC (Single Board Engine Controller), injectors, emissions decals and build tag and send them my way. I'll assume the map sensor is a regular 1 bar atmosphere unit used by the normal TBI & V6 applications. Here is the calibration that was pulled from the ECU.
This would not be the first time Chrysler has manufactured a car/engine package overseas that you could not purchase here- several other examples would be the Lebaron coupe Phantom R/T with the 16V 2.2 engine, Shadow GTS with 2.5 intercooled engine and even a Reliant wagon with 2.2 Turbo intercooled engine with automatic transmission! I'm sure there is more but these are just what comes to mind and this subject will be covered elsewhere on the site in more detail...
---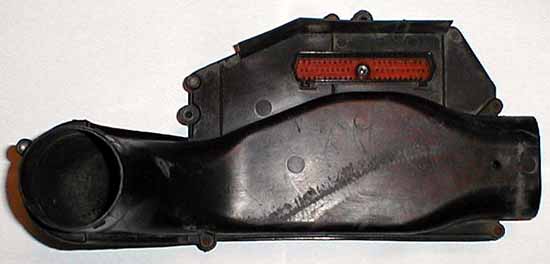 Looks like a normal SBEC to me, I'll know more when I open it up and scrutinize the board level setup.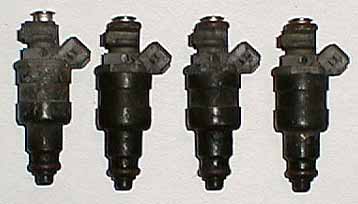 Typical turbo style injectors, Chrysler P.N.: 4554130. (currently a good number) I suspect these flow less then the 27 pph used on the 2.2 Turbo I's as they have less power to support. I'll know more once they are flowed.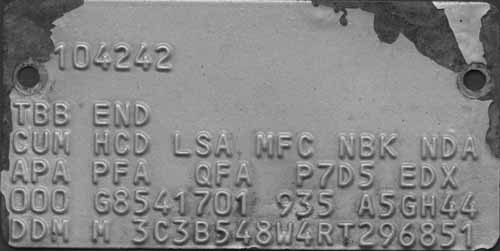 Underhood build tag.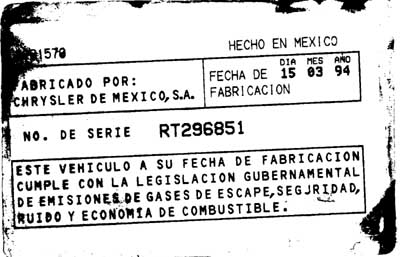 Door decal with build date (March 15, 1994)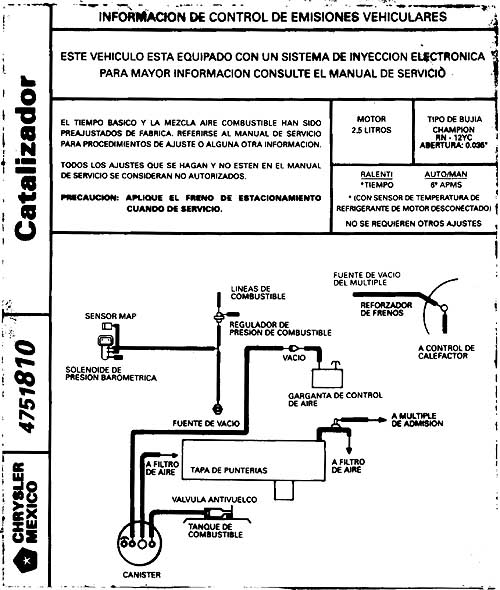 Vacuum & emissions diagram
---